How can AMS aid in Optometry Billing?
Does your practice suffer from these problems?
Is your staff unsure when it comes to billing optometry medical claims?
Your current billing company does not understand Optometry billing and all of its specifics?
Your Accounts Receivable is out of control, or worse, you aren't even sure if it is accurate?
You are losing money on claims that are not collected?
When you do review your monthly revenue reports monthly you aren't sure what to look for?
These complaints are not uncommon. We come across these things, and worse, from optometrists and office managers all the time. Believe us when we say that you are not alone in these concerns. The good news is we can help you have power over your optometry billing.
We can help you get back on track. Our staff knows how to process claims properly so you don't have to. You can have confidence in our optometry billing because we have years of experience. We can get your A/R under control and stop you from losing money.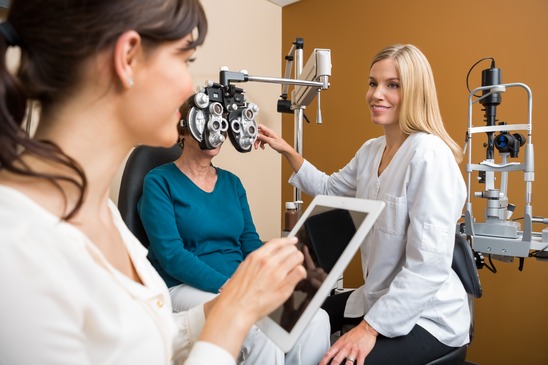 Our optometry billing services include:
Optimized reimbursement/compliance through understanding of routine vs medical visits
Appealing denials for medical necessity (eg photos)
Obtaining reimbursement for keratoconus patients (medically necessary contact lenses)
Medicare DME billing
Coordination of benefits between medical and vision plans, as appropriate
Surgery comanagement billing
Vision therapy billing
Dry eye management billing
Helping to train front desk for optimum co-pay and refraction collection up front
Answering patient inquiries and collecting on their balances
Experts in the coding rules/requirements for the various insurance carriers
Most practices seem to expend a lot more human resources than they should because they haven't implemented automated processes. AMS can help! An estimated 95% of paper claims and remittances can be transitioned via EDI/ERA/EFT enrollment with your preferred clearinghouse. Even many vision payers can now be set up to file and pay electronically. Let AMS help your office become more streamlined and efficient. Your AMS account manager will spend their time reviewing claims before submission and fighting denials, not on data entry, which is a cost savings for you.
Have Billing Questions? Check out our Optometry Billing FAQs page.